Shazam launches Shazam Player app as Music replacement on iPhone
5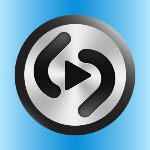 Shazam doesn't just want to be the service you use to identify songs you hear and be able to purchase them. Now, the company has expanded its efforts with the Shazam Player, which looks to completely replace your stock Music app on your iPhone or iPod Touch.
The pitch for the app is that Shazam thinks you don't want to just listen to your music, but experience it and get to know your library better. To that point, the Shazam Player app adds options to view the bio or tour dates for the artist you're listening to, as well as see YouTube videos of the track you're hearing. It also incorporates LyricPlay, which will show the lyrics to the song you're playing (assuming it is one of the 30,000 in the LyricPlay database.) The app supports AirPlay, so if you have an iPad 2 or iPhone 4/4S and an Apple TV, you can have LyricPlay synced to your TV. And, of course the app also offers options to share what you're listening to with Facebook or Twitter.
The app works with the music collection on your device and will even scan your iTunes playlists and bring them into the app. Another cool feature is that the app will allow you to make playlists on the fly, something which Apple has always frowned upon.
If you want to give it a try, you can get the Shazam Player in the
iTunes App Store
for free.