Senator proposes bill to ban FBI "backdoors" on your devices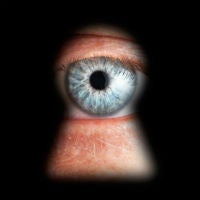 There has been some tension recently between the FBI and software makers. Apple has made encryption the default on iOS, and Google has done the same with devices that ship with Android 5.0. Of course, encryption doesn't work so well with the FBI's interest in being able to access your data whenever it wants. But, at least one senator wants to proactively protect you from the FBI trying to build "backdoors" into your devices.
The trouble started when FBI head James Comey made a speech back in October about how device encryption threatened the FBI's ability to gather evidence, reasoning that "The more we as a society rely on these devices, the more important they are to law enforcement and public safety officials." He then suggested an update to the 1994 Communications Assistance for Law Enforcement Act to allow for a "targeted exception" which would give the FBI access to data. However, Senator Ron Wyden (D-OR) wants to block that option before it gains steam with the Secure Data Act.
The bill would make it illegal for any agency to force alterations to devices in order to make it easier to surveil or search. Wyden said, "Strong encryption and sound computer security is the best way to keep Americans' data safe from hackers and foreign threats. It is the best way to protect our constitutional rights at a time when a person's whole life can often be found on his or her smartphone."
The FBI has contended that it is not looking for a "backdoor", but rather "a front door with a proper court order and the provider delivering the content to us." There will likely be a fairly long road before this gets sorted out, but right now, encrypting your device is still the best way to keep your data safe.