Say sayonara to truly unlimited data with Virgin Mobile, the throttling starts on March 23
11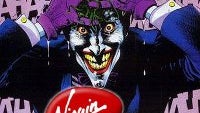 Change is inevitable, especially when consumers are primarily chomping down on precious data as opposed to phone calls. As we've seen ever so slowly, carriers have adopted the notion of offering
unlimited data
, but more times than none, there's usually a catch with it.
Well, one of Sprint's prepaid division appears to follow the trend that we're seeing – unfortunately.
Virgin Mobile USA
has indicated today that they intend on
throttling data speeds
for those naughty customers that go over the
2.5GB
mark within their billing cycle. Rather than enjoying those smooth 3G speeds, they'll be hit with a molasses slow connection of
256Kbps
– so yeah, that's going to be rough for them. Still, they're able to eat as much data as they want without having to worry about overage charges.
In all seriousness, Virgin Mobile says that this new policy only affects
fewer than 3 percent
of its customer base. Even though it's a small percentage, it goes to show how the carriers are really coming down hard for those who happen to take advantage of the whole unlimited data plan scheme. Well, the company said, "
this is the best way for Virgin Mobile to maintain the best network experience as data usage explodes
."
If there's just a shimmer of hope for those 3 percent of customers affected, Virgin Mobile won't start throttling until
March 23rd
– so there's still time to chomp down on as much data as possible. Meanwhile, it'll be interesting to see whether or not Sprint will adopt a similar policy, seeing that they still currently offer truly unlimited data with its smartphones.
source:
Virgin Mobile
via
Phonescoop