Results: What do you hate the most about mobile games?
11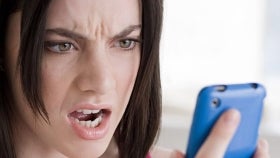 We already told you why some
annoying mobile games features can actually be good
for us. But considering that was just our personal view on the matter, we thought we'd ask you what you hate the most about mobile games. And the results are now in.
We're not surprised to see in-app purchases leading the charge with 34.33% of the votes. After all, we're all sick of the pay-to-win model. If a game is free and features IAP, it should give you a choice whether you want to go for the paid method or not. Most games, however, try to capitalize on the model by forcing you to pay if you want to stand any chance at advancing through the game.
But there's something even worse than the pay-to-win model. In the words of
NarutoKage14
,
"Some devs will even sell you the game and still have IAP."
We have to agree that this is the worst case scenario, especially for singleplayer titles that have almost no maintenance costs.
Ad stuffing is the second most hated trait of mobile games, according to your votes, racking up 27.22% of them. It's quite obvious why, really. No one wants to have more ads than game displayed on their screen. We're perfectly fine with one or two ads for free games, and even non-intrusive ads between game sessions. But constant video and pop-up ads can really get on our nerves.
The third and fourth place was closely contested between waiting for lives and items to recharge (16.08%) and touch controls (13.2%). Dumbed-down mechanics are the least hated of the five options, but still managed to collect the impressive 9.18% of your votes.
An honorable mention goes to battery drainage and phones heating up, that were suggested by you in the comments. Still, we consider them more of a side effect than an intentional trait of the games.