Prices of iPhone 7 models and other Apple products hike in the UK after Brexit
14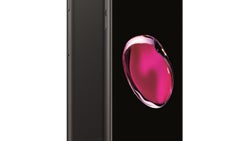 Weaker pound and currency turmoil post Brexit vote has pushed the prices of Apple products up across the board. This goes not only for the new iPhone 7 and iPhone 7 Plus models – which are priced at £599 ($800) and £719 ($960) respectively – but for other products of the brand as well, including Macs, peripherals and accessories.
For reference, last year's iPhone 6s and iPhone 6s Plus went on sale in the UK for £539 ($720) and £619 ($826) for their base models respectively. Although this year's base models have 32 GB of internal memory, instead of 16 GB, the prices for the US market remained the same as those for the previous generation, despite the increased storage capacity. The price hike has also affected the iPad Pro, which now costs £549 for the 32GB 9.7-inch model, up from £499, and the Apple Pencil (currently at £99, up from £79), among other products.
Price adjustments for certain markets are nothing new, and are usually driven by currency fluctuations. Apple is a US-based company that does all its accounting in US dollars, meaning that when the value of another currency drops against that of the dollar, Apple has to make price adjustments, in order to compensate for the difference. On the other hand, if a foreign currency's value goes up, then the prices are adjusted accordingly, and as a by-effect, to the benefit of the consumer.
Global currency fluctuations can be a major contributor for financial woes, even for big players such as Apple. Earlier this year, after the company's profits took a drop following a record-breaking run in Q1 2016, CEO Tim Cook blamed unfavorable developments in the global financial system for slow-down. In his words,
"extreme conditions",
such as the slowing economies of key markets, along with world-wide currency fluctuations, have both played a role in decreasing Apple's profits.