Plants vs Zombies 2 generates record 16 million downloads in just 5 days as an iOS exclusive
19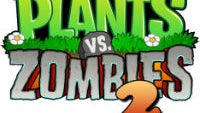 If you're an Android user, don't subject yourself to this article, because it will just hurt too much. Plants vs Zombies 2: It's About Time was released to everyone on iOS just five days ago, but there was no Android version, and no word on when to expect one. But, even without an Android version, Plants vs Zombies 2 is breaking download records in Apple's App Store.
EA, owner of PopCap Games, has released some pretty crazy numbers about PvZ 2's first five days on the market. The game has been downloaded a crazy 16 million times, which is not only a record for any EA game, but it is a record for Apple's App Store in general. The game is currently at the top of the App Store download charts in 137 countries, and has a stellar 4.5 (out of 5) star rating.
EA says that users have already logged 25 million hours playing the game, during which time 4 billion plants have been planted, 11 billion suns generated, and 2 billion zombie waves have been fought.
That is some amazing support form gamers.
Plants vs. Zombies 2 Reaches Over 16 Million Downloads Worldwide Making It the Biggest Mobile Game Launch in EA History
Five Days After Worldwide Launch, Plants vs. Zombies 2 Has Rocketed to #1 on the App Store in 137 Countries Worldwide
Achieved One of the Biggest Opening Weekends on the App Store Ever for a New Game Title

REDWOOD SHORES, Calif.–(BUSINESS WIRE)–

Electronic Arts Inc. (EA), today provided early details of the successful worldwide launch of Plants vs. Zombies™2. The highly anticipated sequel to PopCap's Plants vs. Zombies, Plants vs. Zombies 2 is initially available exclusively for iPhone®, iPad® and iPod touch®, and became available last Thursday in the App Store for free on a worldwide basis.

Plants vs. Zombies 2 has been downloaded more than 16 million times by zealous fans around the world, making it the most successful mobile game launch in EA's history. The game also achieved one of the biggest opening weekends on the App Store ever for a mobile game title. Further, day one downloads nearly doubled EA's previous mobile record, and in five days the game rocketed to the #1 top game position on the App Store in 137 countries worldwide (on either the iPad or iPhone charts). With an App Store rating average of 4.5/5 stars, Plants vs. Zombies 2 has rapidly become a favorite of critics and consumers alike.

"We are grateful and delighted with the incredible reception Plants vs. Zombies 2 has received from consumers around the globe," said Tony Leamer, Franchise Business Director for Plants vs. Zombies. "We certainly had high hopes for the game, but to see fans playing the game so quickly and in such huge numbers is truly amazing."

To date, the 16 million people playing Plants vs. Zombies 2 worldwide have collectively cultivated the following fun figures:
Over 11 billion suns generated
Over 2 billion zombie waves
Over 4 billion plants planted
Over 25 million hours played
A time-traveling adventure that propels players through different historical eras to face off with zombies from various time periods, Plants vs. Zombies 2 is free to play and can be found on the App Store around the world, in seven different languages with additional languages supported soon. The game will become available for other platforms later this year and beyond.

Additional assets are available at http://info.ea.com. Follow Plants vs. Zombies 2 on Twitter and Facebook for the latest news.

PopCap Games is the leading global developer, publisher and operator of casual video games: fun, easy-to-learn, captivating games that appeal to all ages across PC, mobile, social and other platforms. Based in Seattle, Washington, PopCap was founded in 2000, was acquired by Electronic Arts in 2011, and has a worldwide staff of more than 400 people in Seattle, San Francisco, and Shanghai.

Electronic Arts (EA) is a global leader in digital interactive entertainment. The Company delivers games, content and online services for Internet-connected consoles, personal computers, mobile phones and tablets. EA has more than 300 million registered players and operates in 75 countries.
In fiscal year 2013, EA posted GAAP net revenue of $3.8 billion. Headquartered in Redwood City, California, EA is recognized for a portfolio of critically acclaimed, high-quality blockbuster brands such as The Sims™, Madden NFL, FIFA Soccer, Need for Speed™, Battlefield™ and Mass Effect™. More information about EA is available at www.ea.com/news.

iPhone, iPad, and iPod touch are trademarks of Apple, Inc., registered in the U.S. and other countries. PopCap, Plants vs. Zombies, The Sims, Need for Speed, Mass Effect and Battlefield are trademarks of Electronic Arts Inc. and its subsidiaries. John Madden, NFL and FIFA are the property of their respective owners and used with permission.