Patent application reveals how Apple might use flexible OLED displays in future devices
12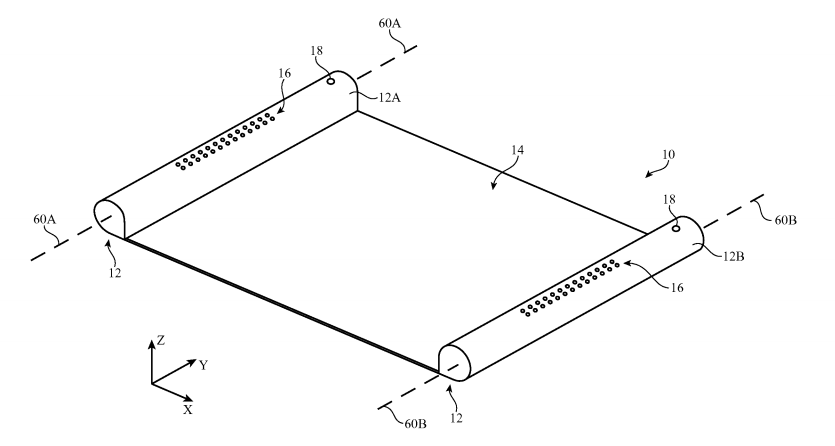 A recently published Apple patent application might have just given us an idea of how Cupertino will employ the flexible OLED display technology in the future. This application is named "
Electronic devices with retractable displays
", and it describes a scroll-like portable device hosting such a screen which retracts into two cylindrical casings.
Before you start looking for a high-tech toga to match, it is worth noting that we probably won't see Apple pushing this type of gadgets on the market soon due to the current high production costs and limited availability of flexible OLED screens. Still, it won't hurt to review the interesting bits of this design.
The piece of equipment described in the application consists of two elongated barrel-shaped housings which contain all the other components. You will find the chipset, battery, speakers, microphones, cameras, and any other electronic parts packed inside them, but these housings will also be hollowed out in order to accommodate rollers which will receive the flexible OLED display when it is retracted.
There are also additional embodiments in the application which replace the aforementioned rollers with fixed internal structures around which the display is coiled naturally. When the device is folded, magnets are used to keep the two cylindrical cases together.
Apple accredits Zhen Zhang and Paul S. Drzaic as the inventors of this gadget and the company first filed a patent application for it in August 2015.