OLED tablets are becoming more popular and their market share will grow in the future
3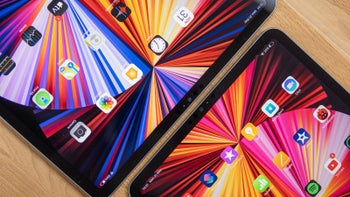 Few things can have as big an impact on tablet sales as a global pandemic. In fact, the health crisis that changed our lives, possibly permanently, has single-handedly managed to breathe life into what seemed like a dying breed of technology.
Interestingly enough, the upward trend in sales is not the only way in which COVID-19 changed the tablet market. It seems OLED tablets are becoming ever more popular. This new bit of insight was brought forward by Counterpoint Technology Market Research on the latter's official website.
According to the
source
, the growth of the market share of OLED tablets is projected to continue. By 2024, Counterpoint expects tablets with OLED displays to make up 15% of the market.
And if that sounds unimpressive, a couple of factors need to be considered. Firstly, OLED technology was never widely adopted by tablets in the way it was by smartphones. In fact,
Apple
, the world leader in terms of market share in the product category, currently offers no iPad with an OLED display.
Samsung
was historically the only major manufacturer to launch OLED tablets, to varying degrees of success. Now, however, more companies will be picking up on that trend as users increasingly demonstrate a preference for OLED.
It should be noted that OLED technology offers vastly superior contrast and viewing angles. Still, the main reason why LCD panels are preferred by manufacturers is that the latter are much cheaper and are also less susceptible to pixel wear. By extension, this makes LCD displays last longer.
Nevertheless, in a market where the customer is king, even Apple will be offering OLED tablets in the near future. According to most sources, the Cupertino company will launch a revamped
iPad Pro
lineup in 2024, which will introduce OLED displays for the first time. They will likely cost more, but all good things come at a price.