Not for the faint of heart – see the painful transformation of an iPhone 6s into an iPhone 7!
28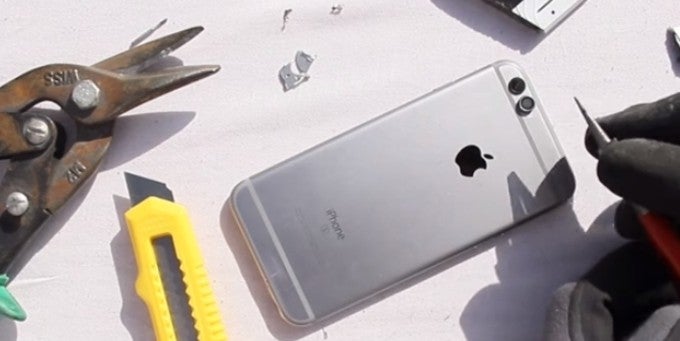 All these rumors about the impending Apple iPhone 7 making your head spin? The madmen at PeripateticPandas couldn't stand the pressure either, so they did what they do best – take their power tools and expertise to Apple's gadgets, transform them beyond recognition, and videotape the carnage! The merciless marauders presented us with gruesome footage of an iPhone 6s getting drilled, cut up, and spray-painted into an iPhone 7 as projected by all the leaked materials. The video doesn't fail to deliver equal parts shock and entertainment.
Don't try this at home!
Strictly adhering to the available iPhone 7 intel, the crew begin by sealing the iPhone 6s's 3.5mm audio jack shut before drilling several holes to make room for stereo speakers.
If you thought that's scary, wait 'till you see what comes next! An unsuspecting 'donor' iPhone 6s has its camera cut off with a circular and the module is transplanted onto the iPhone 7-in-the-making's back panel, completing the smartphone's dual-camera setup. Finally, the mischievous artisans apply masking tape and spray-paint the body in the rumored "Deep Blue" finish, making the antenna lines appear on the top and bottom.
The gallery and video are available below. They aren't for the faint of heart, so keep your sedatives nearby!
ALSO READ