Next-gen iPhones to switch to 2GB of LPDDR4 RAM, surpass 50 million quarterly shipments?
99+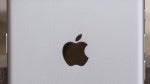 If
KGI Securities' Ming-chi Kuo's analyst predictions
haven't fulfilled your daily prescription of next-gen iPhone leaks, consider this ample dose of insider information courtesy of research firm TrendForce! From their report, we get to read some very interesting, and genuine-sounding statements regarding the next Apple flagships' shipment orders, RAM and memory capacity, Force Touch capabilities, and LED back-light. Here's a breakdown of the report outlining all the promising details scouted by TrendForce.
24 to over 50 million quarterly shipments
TrendForce says both the 4.7-inch and 5.5-inch versions of the iPhone 6s will enter mass production in June. This jibes with Ming-chi Kuo's predictions for an early September launch. Shipments will begin in the third quarter of 2015, to an initial tune of 25 million units, the bulk of them being 4.7-inch iPhones. Throughout the fourth quarter, Apple expects to double the shipments, eventually surpassing 50 million.
2GB of LPDDR4 RAM memory
TrendForce says Apple will increase the iPhone's RAM memory to 2GB, matching the iPad Air 2. It will also utilize LPDDR4 RAM modules supplied by Samsung and SK Hynix. According to analysts' estimates, memory production for the next iPhone will consume an additional 20,000 wafers per month at both facilities. Additionally, the next Apple flagship will have its minimum storage capacity raised to 32GB, with 16GB options being entirely omitted. According to TrendForce, approximately 18% of all NAND flash consumption this year will come from the iPhone 6s and iPhone 6s Plus.
Force Touch a "strong possibility", tough not a killer feature at first
TrendForce is another institution that claims Force Touch will be incorporated in the new iPhones. It will represent a pressure-sensitive touch module housed below the display, which will produce different commands and feedback depending on how long and strong the user presses on it. The component itself will involve a flexible printed circuit located under the LCD module that controls a pressure sensor. US-based Analog Devices is expected to supply the integrated controllers, with Apple designing and implementing the firmware.
TrendForce speculates the technology won't offer tangible user experience improvements at first, as app developers will have to understand it and incorporate it in their apps. However, the analysts refer to Force Touch as "an important milestone in Apple's innovation in touch sensor technology" and it's likely that developers will find meaningful ways to interact with it, making iOS apps stand out from competing platforms until Android manufacturers produce a competing answer to it.
Thinner LED backlight and dual-LED camera flash
Apple will trust its Japanese suppliers for LED chips used in the next iPhone's backlight module. The backlight will see a reduction in size, from 0.6t (3.0 x 0.85 x 0.6mm) to 0.4t (3.0 x 0.85 x 0.4mm), allowing for a thinner device.
Moreover, the camera's LED flash will once again utilize two LEDs of different color temperatures to create a more natural light when shooting low-light scenes. We already know Apple will continue using Sony camera sensors, and we've pondered the possibility of switching to a 12MP unit from the 8MP shooter people know and love.
So, this is what the analysts in TrendForce have in store for us. The iPhone 6s and 6s Plus are shaping up nicely, don't you think?
source:
TrendForce