New line of premium headphones on the way from Samsung
25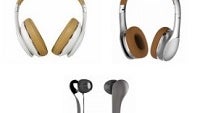 Once upon a time, a set of ear-buds would be a common accessory included with a lot of different phones. Due to a variety of considerations, mostly cost and quality, ear-buds are not included with devices most of the time. Even when they are included, more often than not, they are not the best quality. However, they are certainly adequate for casual use.
Samsung, a company that makes nearly everything, already has a basic line of in-ear headsets which typically run about $30-per-set and are basically the same as what comes with a
Samsung Galaxy S4
. Like we said, adequate.
That is not enough for Samsung which has no fear, and an amazing ability, to bring to market and sell its consumer targeted products. SamMobile got a hold of a sales guide showing off a new line of premium headsets to be offered presumably in the near future.
The form factors provide for in-ear, on-ear, and over-the-ear styles and the prices are, well, expensive. The EO-IG900 in-ear buds start at $149.99. The top-end EO-AG900 set is $349.99. All versions are compatible with Samsung's S-Voice app so you will have no problems using your Samsung Galaxy device of choice with them.
These new headphones will have available features like remote control and airplane adapters. The top-end model features noise-cancellation and an equalizer. The steep price should be an indicator that these new headphones will deliver the goods in terms of build quality and sound quality. It is not yet known when these new headphones will be available for sale, but they might make for a very nice accessory for all the new
Galaxy S5
owners in the near future.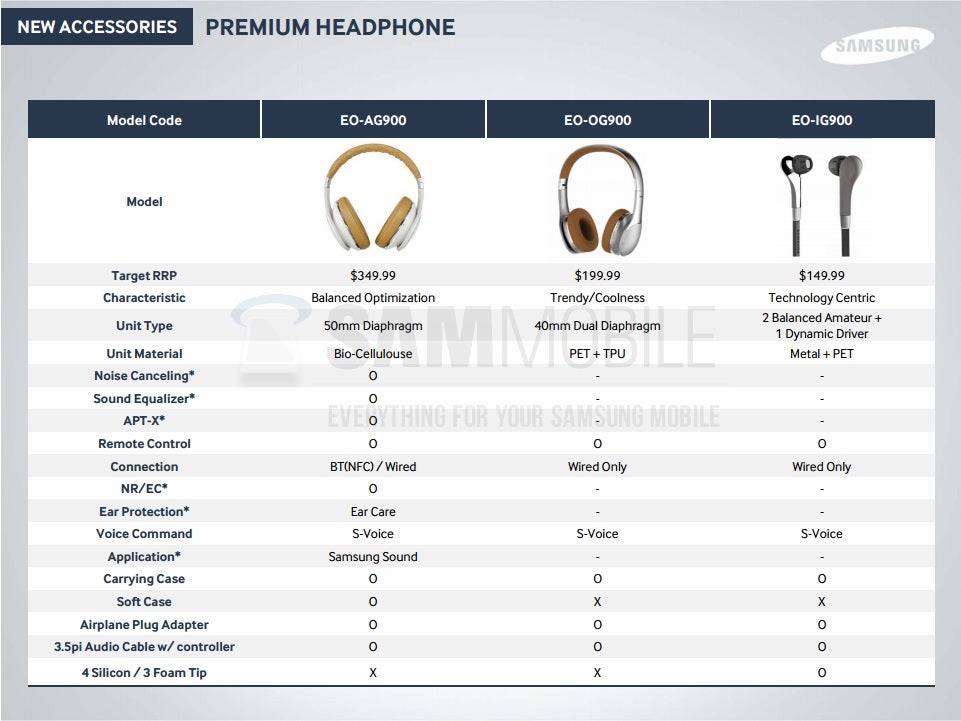 source:
SamMobile