Motorola 'Ghost' , 'Yeti,' and 'Sasquatch' appear at various benchmark sites, coming to US carriers
15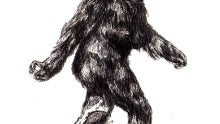 A few codenames of eventual Motorola phones are making the rounds at benchmark sites, and one of them might just be the
rumored Android 5.0 poster child the X Phone
, but, judging from the specs and branding, most likely not. Motorola "
Ghost
" is heading to US carriers with a Snapdragon S4 Pro, HD display and on-screen buttons.
Motorola "
Yeti
" has been spotted with the AT&T logo, running Android 4.2 for now, while the Motorola "
Sasquatch
" has also been bandied about at a benchmark website, and judging from the title, might be a variation of the "Yeti". This one is also running Android 4.2 for the time being. None of those sounds like the Motorola X phone, which will allegedly bring
a new way to sell smartphones
, but we'll keep our eyes peeled for any further details, now that
Google is deep into Motorola's business
.