Mobile drives Thanksgiving and Black Friday shopping
7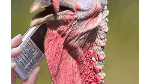 It has become abundantly clear that Black Friday and Cyber Monday are nothing but marketing plans created by retailers and the media, and nothing proves that more than new info from PayPal that Thanksgiving day saw huge mobile shopping. It seems that with the help of more powerful smartphones and more mobile options, consumers can do their shopping even while falling into the customary post Thanksgiving food coma.
A report from IBM Coremetrics gives the overview of the holiday and following marketing-created holiday. Thanksgiving day saw an increase in online shopping of 39.3% compared to last year, and Black Friday saw an increase of 24.3% in online sales. IBM also found that mobile devices accounted for 14.3% of online traffic on Black Friday, which is almost 3x that of last year. And, mobile sales more than tripled to 9.8% on Black Friday. IBM found that mobile shoppers were more focused, and knew what they were looking for, with a lower bounce rate compared to other online shoppers. Mobile devices in general were big for online activity with iOS devices making up over 10% of all online traffic, and Android devices came in at 4.1%.
Adding to the proof that mobile is booming, PayPal released its numbers for Thanksgiving day, and found that PayPal mobile saw a 350% increase in activity compared to Thanksgiving day 2010. Thanksgiving 2011 also saw a 511% increase in global mobile payments, showing that this isn't just an American shopping holiday.
So, we can only conclude that Black Friday, Cyber Monday and everything in-between really have no meaning any more. When you have the world of shopping in your pocket, what does it matter who has the sales, or when the physical stores open for business?