MediaTek exec hints at future partnership between Samsung and MediaTek
22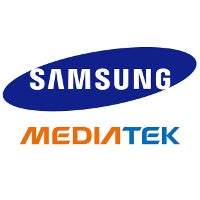 Qualcomm was not chosen as a supplier for Samsung's newest Galaxy phones, as the S6 and the S6 edge employ a benchmark-busting Exynos chipset inside, a silicon that is running circles around the
Snapdragon 810 as per our preliminary benchmark tests
. This might be viewed as a blow against the ongoing long-lasting partnership between Sammy and Qualcomm.
A new rumor claims that the second largest chipset maker, MediaTek, might have scored a sweet new partnership with Samsung on some upcoming, unnamed projects. This falls in line with the rumors that we had previously heard - MediaTek was said to provide chips for the low-end Tizen line of phones that Samsung is most likely holding in the pipeline.
In particular, the Deputy General Manager of MediaTek, Zhu Shan-gzu, has reportedly addressed this alleged new partnership, claiming that MediaTek has recently "
made progress little by little in some direction"
.
We are not sure whether MediaTek will score a deal with Samsung, but we are more than certain that the China-based chip maker is becoming more and more competitive - just a few days ago, at MWC, the silicon manufacturer unveiled the 64-bit Helio X10 chipset, which is aiming straight at the top-tier smartphone segment. Of course, the company also has a whole slew of affordable entry-level and mid-range chipsets to suit everyone's needs.