Man's iPhone 4 explodes
19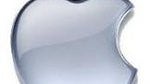 Check out the video at the bottom of this page of the aftermath following a rare occurrence in which an Apple iPhone 4 overheated so badly that it caused it to explode right there on the guy's table.
The iPhone 4 was sitting on a wooden table when the incident occurred. Everything was fine, until the phones battery got so hot that it started to smoke, causing the smoke alarm in the house to go off. The phone heated up so badly that the back just blew off. It didn't blow off all the way as you can see, but it's only hanging there by a thread.
Apparently the guy went to the Apple store in hopes of getting a replacement; hopefully they fulfilled that need for him. This isn't the first time an Apple product has practiced spontaneous combustion, so tell us what you think in the comments below.
source:
Slash Phone