Facebook testing a new 'Downvote' feature for flagging comments
2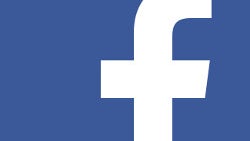 We've all been there – scrolling on Facebook, just to come across a comment that does not achieve anything other than to offend someone. And the only option we had was to pass it by, as there was nothing else that could be done. Well, this may change soon.
Facebook is currently testing a new option called 'Downvote' to allow flagging of inappropriate comments. No, this is not a dislike button, as explained by a Facebook spokesperson, who also added: "
We are not testing a dislike button. We are exploring a feature for people to give us feedback about comments on public page posts. This is running for a small set of people in the U.S. only
". We are not sure if the 'Downvote' button will ever be made available for everyone on Facebook.
The 'Downvote' option allows you to flag a comment you find inappropriate or offensive and thus hide it so you no longer see it. You could also state whether it was misleading, offensive, off topic, or give other reason (no information on whether or not you'll be able to type the reason).
Here's what I see on my end if I click downvote, but since I don't know anyone else with the feature I don't know what it might look on their end. #FacebookDownvotepic.twitter.com/YIxI5xgXeU

— Christina Hudler (@hudlersocial) February 8, 2018


While this addition could indeed be helpful, imagine how much chaos could it cause if not used properly. Actually, no doubt should be raised – this will get abused, if released at all, sooner or later, by anyone with bad intentions. Facebook itself has no plans of implementing a real dislike button, as it knows such feature could cause immense chaos worldwide.
Facebook's most recent addition to help expressing opinion was in 2016, when the company implemented reactions. They allowed expressing a feeling regarding any post, choosing between one of six – anger, sadness, laughter, love, amusement and the regular like.