Japanese High Court dismissed a patent suit by Apple against Samsung
24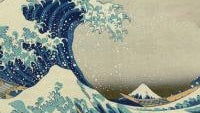 It's been a few years of suing between Apple and Samsung. Multiple cases have been filed in the Japanese High Court over patents, just like the one filed over Apple's Patent No. 4,204,977, concerning synchronization of music and video data in devices to an external server. Japan's Intellectual Property High Court is the second instance which has now decided that Apple has no ground of winning the case against Samsung.
The first ruling took place in the Tokyo District Court. "
It's hard to believe the products belong to the range of technologies of the claimant,
" judge Tamotsu Shoji said back then. He has ordered Apple to take care of the bill at the end of the lawsuit, leaving Samsung with a clean sheet on the case. We are reminding you that Apple was filing the suit against numerous Samsung devices, one of which the Galaxy Tab.