Infographic: Who loses and breaks their smartphones most
21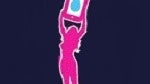 Are you the type of person that breaks or misplaces their smartphone? Chances are you are not alone.
What is also rather interesting is that if you are the type that breaks their stuff, or falls victim to it being stolen, take it to heart that such things happen regularly and what is even more interesting is how these incidents occur, and whom they occur to.
For example, we have all heard a story about someone dropping their smartphone in the toilet. Well, it turns out that men are 57% more likely to drop their smartphone in the toilet, although most damage incidents in the bathroom overall happen to women (by 41%).
The driveway or garage is the most common location where someone breaks their smartphone. The bathroom is number 2 (no pun intended) while the kitchen, bedroom and living room round up the top five. Meanwhile, 18-24 year olds are more likely to cause liquid damage to their device. 25-34 year olds are more likely to have theirs stolen (and women are 42% more likely to be the victim) and 35-44 year olds lose theirs as early senility sets in.
The research was conducted by Protect Your Bubble via a survey that canvassed 4,000 people in the US. So, when you go to do some work in the garage, or some deep thinking in the bathroom, try not to wind up as a statistic.
via:
PCMag