Humor: Apple fans watching the newest keynote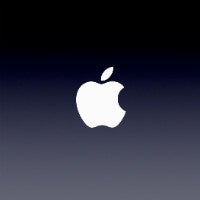 It has been a while since we've seen a video that pokes fun at fanboys, be they Apple fans or Android. That is likely because most of those videos tend to be released around the same time as a big announcement from one of the major players in the mobile ecosystem. This time around, we're getting an amusing look at the reactions of Apple fans while watching the latest keynote.
The "latest keynote" is really a mashup of the iPhone 5s/5c keynote and the iPad Air/iPad mini Retina keynote, but it serves the same purpose. Just a good bit of fun to lighten your day a bit. We were especially amused by the quips about Apple employee hair, including Craig Federighi and Jony Ive (so minimalist!). Although, an interesting note about the skit is that there is a swipe at Microsoft, and the expected "This wouldn't happen if Steve Jobs were alive," but only one throwaway line regarding Android, and nothing about Samsung.
Overall, it's focused on the Apple enthusiasm. Maybe ignoring Android and Samsung is actually part of the joke, in that Apple fans may not care about the goings-on of the Android world, only what is coming next from Cupertino.