How to turn off iOS 8 features like app suggestions, app alerts, and more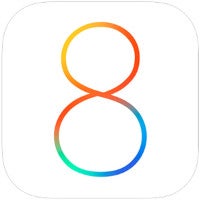 By now, many of you will have either bought one of the new iPhones, or upgraded to the latest version of Apple's mobile platform, iOS 8. There's a lot to love about iOS 8 -- improved notifications, partial support for widgets, the ability to use third-party keyboards, and many more -- but a few specific new features can be a tad annoying for some. What's worse, some of these are actually set to on by default, out of the box, and you may wonder how to get rid of them. No one is saying these are all universally bad, but for those of you who do not appreciate them, we wanted to offer some help.
Find below short and easy-to-follow instructions on how to get rid of word predictions served by Apple's QuickType keyboard (they take up valuable space and you might not be using them anyway), app suggestions from your lockscreen, the new rather annoying background apps alerts, and more.