How to save storage on an iPhone or iPad by automatically deleting older messages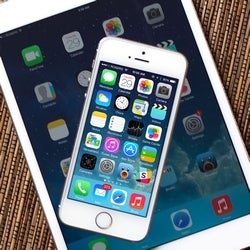 In this piece, we'll show you how to save internal storage space on your Apple iPhone or iPad by limiting the number of messages stored by the Messages app.
One of the disadvantages that iPhones and iPads manifest compared to most of their Android competitors is the lack of a microSD card slot. As those of you rocking an iPhone or an iPad with 16GB of internal storage probably know all too well, it's only a matter of time before apps, photos, and videos expand to take up the entire storage space, which inevitably translates into "out of storage" messages and sluggish all-around device performance.
If you've been using your current iPhone or iPad for a long period of time, and you're the type of user that often engages in conversations through the Messages app, then chances are that you might be wasting too much space by storing a lot of old messages that you'll probably never read again.
In what follows, we'll show you how to check how much storage space is occupied by the Messages app, and then we'll show you how to automatically delete old messages and regain this lost storage.
How to check how much space Messages is taking up
Step 1.
Go to the
Settings
app on your iPhone or iPad, then tap the "
General
" section.
Step 2.
Go to
Storage & iCloud Usage
.
Step 3.
Go to
Manage Storage
.
Step 4.
Check how much storage space Messages takes up. In our example here, the app eats up an impressive 3GB of storage space. If you've only been using your iPad or iPhone for a few months, then chances are that the Messages app is not a heavy data consumer.
How to delete automatically delete older messages on an iPhone / iPad:
Step 1.
Go to the
Settings
app on your iPhone or iPad, then tap "
Messages
".
Step 2.
Scroll down, find
Keep Messages
, then tap it.
Step 3.
Here you can select '
30 days
' or '
1 year
'. These settings dictate for how long messages will remain stored on your iPhone or iPad.
Step 4.
A popup message will ask you to confirm the deletion of older messages. Obviously, you might want to think twice before committing to this deletion.
What do you guys make of this trick? How much space can
you
save by limiting the lifespan of your Messages conversations?