Hate asking people to hang out? Google's got "Who's Down" just for you
8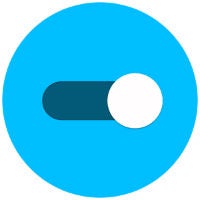 There is no shortage of apps that help you link up with friends, not the least of which are those basic apps on your phone that let you do things like text, email, or call friends. But, maybe you're one of those people who feel weird about being proactive and asking your friends if they want to hang out. Maybe you're socially crippled enough to have a fear of being rejected by your own friends. If so, Google has a new app called "Who's Down" just for you.
The idea is pretty simple: rather than contact your friends in any way to see if people want to do something, you can passively flip the switch in the Who's Down app to let your friends know that you're down to do something. You can then choose what sort of activity you feel like doing, and (assuming you have friends using the app) you'll see who else is free and what they feel like doing. If someone's activity interest is close enough to yours (and you actually want to hang with that specific person), you can easily jump into a chat to sort out the details of where and when to meet for whatever.
It's not a terrible idea for an app, but maybe not something that will be all that useful to many, especially since it requires your friends also actively use the app and because the only way to use the app right now is through an invite system. Perhaps tellingly, when you request an invite, the app asks for your school, which indicates Google wants to attract a younger audience.
Again, not a terrible idea, but this one reeks of being a Google 20% project that will be forgotten about soon enough, or folded into an app where it would be far more useful (like Hangouts). If we get our hands on an invite, we'll let you know how it goes, and if any of you get invites, sound off in the comments on what you think of the app.