Hacker says he grabbed 3 million plain-text customer records from Verizon Wireless
20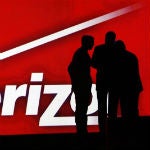 This is a pretty big security problem for Verizon Wireless if it turns out to be true, and from the first look, it definitely looks like it is legitimate. A hacker is saying that he grabbed 3 million plain-text customer records from Verizon Wireless, and to prove his claim, he has already released 300,000 of the records he obtained.
The hacker goes by the name TibitXimer, and he doesn't seem to be in for anything malicious. He looks to be a white hat hacker, because he says that he had gotten into the Verizon Wireless database on July 12, and has been attempting to contact the company since then to get them to respond to the fact that such
sensitive information was stored in plain text, and why the security holes he used to gain access were never fixed
. The company never responded, so he has released 300,000 customer records as proof that his claims are real. The customer records include serial numbers, names, addresses, date they became a customer, password to their account, phone numbers, and more.
The number of private customer records TibitXimer took represents around 2.7% of Verizon's 111.3 million customers in the U.S. He released 300,000 records because the records were organized by region, and that amount represented one region. No word yet from Verizon on the leak, or the security issues displayed.