Google inks deal to be Sprint MVNO
47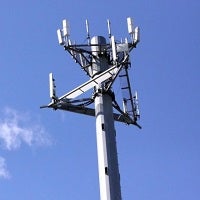 A few days ago, reports circulated that
Google was in negotiations
with both Sprint, and T-Mobile USA for purposes of becoming a reseller of those carriers' networks and offering its own branded wireless service.
However, Businessweek reported that Google has indeed already signed a reseller contract with Sprint, and that SoftBank CEO, Masayoshi Son, was a key player in making the deal happen.
People familiar with the situation did not reveal financial terms of the agreement, but it is said the arrangement is similar to other MVNO contracts that are in place with other providers. There are other reports though that say Google is going to pay a wholesale rate of just $2 per-gigabyte of data. Sprint likely has a clause in its agreement allowing a renegotiation of the contract if Google ends up taking on a large number of subscribers should the search giant opt to try and low-ball the market with ultra-cheap price plans.
For Google, this offers an added measure of control and continuity for the customer experience across the board. If the wholesale rates are accurate, that may position Google to further blast open the price war that T-Mobile and Sprint are having with each other, and are trying to have with AT&T and Verizon.
As for the prospect of Google effectively competing with carriers that it has agreements with (like selling the Nexus 6 smartphone and Nexus 9 tablet), this development will likely not alter that part of the landscape too much. Google already competes with network providers in markets for internet service (Google Fiber) and various Wi-Fi hotspots. Plus, there are substantial differences in the disposition of AT&T's and Verizon's networks and Sprint's and T-Mobile's.
Details about Google signing on the dotted line with T-Mobile are still pending, but there may already be a contract executed there as well. There have been no official announcements about any of these deals. Google is expected to offer service sometime this year. How it will be offered, and how much it will cost are all matters of speculation right now.
Is Google in a better position to operate a successful MVNO? It will depend on how it is marketed, and sold of course, but given the relative financial health, and breadth of services that Google provides, it can likely afford to play the long game with this plan, even forecast losses for years while the project (called
Nova
) gains momentum. There is also a matter of the two incompatible standards of Sprint's and T-Mobile's networks in both 3G, and 4G, and the fact that neither network really has an edge on the other when it comes to physical coverage.
sources:
Bloomberg
and
CNN