Google Search for Android can now surface English in-app content globally
0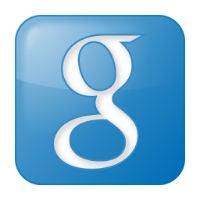 Back in December of last year, Google added a new feature to the Google Search app in Android, which would allow developers to have in-app content indexed and make it searchable. The feature has been limited to English content, and limited to only users in the U.S., but now that has changed a bit as Google has opened up the feature to users and developers around the globe.
The service is still limited to English-only content, but this is just the first step for Google. In addition to expanding the feature globally, Google has also added 24 new apps to the service - 500px, AOL, BigOven, Bleacher Report, Booking.com, Eventbrite, Glassdoor, Goodreads, Huffington Post, Merriam-Webster, Pinterest, Realtor.com, Seeking Alpha, TalkAndroid, TheFreeDictionary, The Journal, TripAdvisor, Tumblr, Urbanspoon, Wattpad, YP, Zagat, Zappos and Zillow.
No word yet on how quickly the feature is planned to be expanded to more apps though. Presumably, Google wants to work with developers on this, because Search results are something that Google doesn't want to be gamed or mucked up in any way.