Google Play launches carrier billing for non-app content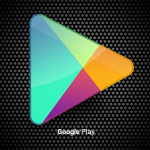 One of the major complaints about the Google Play store over its lifetime, even back when it was still the Android Market, was the fairly limited support for direct carrier billing. Of course, back when it was still the Android Market the only worry was buying apps. Now that the Google Play store has pushed into the world of books, movies and music, those carrier billing deals need to be reworked.
As such, Google has just announced a few carriers around the world that will now allow users to charge Google Play movie rentals, book purchases and music purchases to their carrier. So far, the only US carrier to get in on the deal is T-Mobile, but for international customers, if you're on DoCoMo, KDDI, or Softbank in Japan, you'll also be able to charge to your carrier.
Google does note that Sprint support will be coming soon, but we'll have to wait and see if any other carriers get in on the deal.