Google Music has a daily streaming limit
22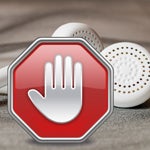 Droid-Life reports that one of its regular readers has run into a previously unrecognized limitation in Google Music...we mean "
Google Play Music
". He apparently streamed more than his daily allotment. The customer in question was presumably streaming a lot of music, when he encountered an error that read "Streaming Limit Exceeded".
A quick search shows the error message was not covered in any official help page, and there doesn't appear to be much mention of it on the interwebs at all (well, before today). An official response has since clarified that there is indeed a limit to how much bandwidth you can stream in one day from your
Google (Play) Music
account.
In case you were wondering, there was no mention of what that streaming limit is. Given that the problem appears to be quite rare, we expect that it's fairly high. And if you're an inveterate music streamer concerned about getting locked out of your favorite Adele mix track, remember that you can always have the Play Music app cache your favorite tunes to your mobile device. That way you'll have access regardless of any streaming errors, connectivity issues, or when you have to switch your phone to airplane mode.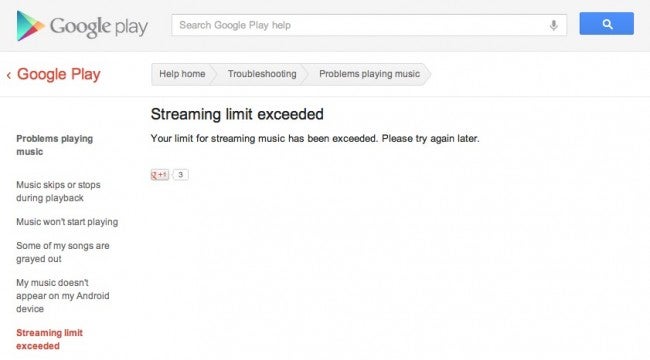 source:
Droid-Life