Google Home now shows visual results for weather forecasts on Chromecast
1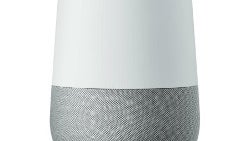 Google Home – the company's smart speaker – has just received a new feature. A user on reddit discovered that Google Home can now visualize the weather forecast on a Chromecast-connected TV.
There are a couple of strict conditions in order for the magic to happen. You need to connect your Chromecast to the same Wi-Fi network as the Google Home speaker. Also, you need the actual Chromecast dongle, as the feature doesn't seem to work on Chromecast-enabled TVs yet, according to reports.
There are a couple of issues present, though. The newly-discovered feature seems to not be available worldwide yet, with reports saying it doesn't work in Australia and the UK. Also, if you've got a first-gen Chromecast – too bad for you, as it is another no-no for the feature.
Google acknowledged the existence of the feature by
releasing a guide on its support page
, explaining how to pop the weather forecast on your TV. It seems like this is the only current implementation of the feature though.