Former Google chief of patents is now a deputy director of the USPTO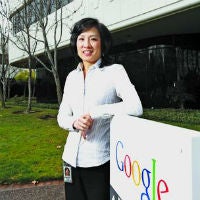 We tend to give the U.S. Patent and Trademark Office (USPTO) a pretty hard time around here, mostly because the USPTO (and patent law in general) has had a very difficult time adapting to the software boom, and has shifted more towards stifling innovation and away from sharing ideas like it was originally intended to do. We can't say this news will change anything, but it is interesting to note that a former Googler is now a deputy director of the USPTO.
Michelle Lee had been the head of patents and patent strategy at Google, and more recently she had her own post at the USPTO. Lee had been the head of the newly set-up Sillicon Valley branch of the USPTO, which had actually just selected a location for the new office last month - San Jose City Hall. Now, Lee is getting bumped up to the big leagues as the Deputy Director of the USPTO, and she will oversee the agency until a new director is chosen.