First Canadian Mobile Phone Throwing Championship to be held this Saturday in Toronto
7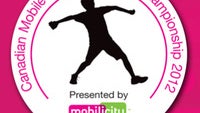 Believe it or not, tossing a handset as far as you can is an actual sport, the roots of which can be traced back to Savonlinna, Finland. Since the year 2000, the small city has been the host of the Mobile Phone Throwing World Championships, which are being held each year. Identical competitions have taken place in countries like Liechtenstein, the Czech Republic, even the U.S., and it looks like Canada is next on the list.
With the sponsorship of Canadian wireless carrier Mobilicity, the first Annual Canadian Mobile Phone Throwing Championship will be held in Toronto this Saturday, October 13th. The top three qualifiers will compete during the half time show of the football game between the Varsity Blues and the York Lions. Each one of them will attempt to break the 101.46-meter world record, which is currently being held by Ere Karjalainen of Finland.
Of course, there will be exciting prizes for the top three finalists. The title of Canadian Mobile Phone Throwing Champion will be awarded to the best thrower, plus the chance to win $5,000 and a
Samsung Galaxy S III
smartphone with a year unlimited data, talk and text service by Mobilicity. Smartphones with Mobilicity service will also be awarded to the two runner-ups.
Are there any Canadians among our readers thinking of attending the event? If so, let us know by dropping a comment!
Recommended Stories