Facebook is testing an in-app browser that may not suck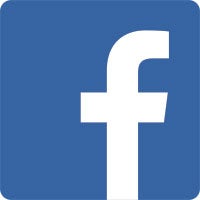 For the most part, the in-app browser available in the Facebook app is serviceable. It's nothing special, but it gets the job done. Honestly, it doesn't really need to do much, because plenty of studies show that people are more likely to read a headline and jump straight to the comments section rather than reading actual content. But, it looks like Facebook wants to upgrade the experience anyway.
A photo has leaked which appears to show that Facebook is testing a new in-app browser. The new browser has reportedly been in testing for more than one month now and it brings a few changes. First of all, the browser will now allow you to access the address bar and type in URLs manually. It may not be the most useful feature, but it is pretty obvious that Facebook is hoping it will keep users in the main Facebook app longer, even if being in the app doesn't mean viewing Facebook content (and ads).
Additionally, there is a new bar at the bottom with proper back and forward navigation buttons (probably the best addition), as well as showing how popular the link is on Facebook and giving an option to bookmark a page, which we assume will also save the page for offline reading. Lastly, there is a menu button that will undoubtedly house more options, but there's no word on what those options are right now.
There's no word on when Facebook plans the official rollout of the new browser. So far, it appears to be in testing with a pretty small set of iOS users. Given Facebook's history, we'd assume the feature will hit iOS first and then Android whenever Facebook remembers that the platform exists.