Evernote is hiking the price of premium plans
7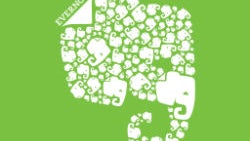 Evernote is undoubtedly one of the best note apps available for mobile and the company has a pretty dedicated following. Evernote has also made the decision to forgo any potential revenue from advertising and because of this it has announced plans to raise the price of premium plans for all of its users. Often when a company hikes prices like this, they'll grandfather in those who are already paying, but not this time.
The Base plan for Evernote will stay free and it will get the passcode lock feature on mobile, which had been a paid feature. However, Evernote is going to start limiting the Base plan to just two devices, meaning you're out of luck if you have a phone, laptop and tablet, or a phone, a work computer and a personal computer.
Evernote Plus, which offers an offline mode, 1GB of storage and syncing across all devices, is getting bumped from $24.99 per year ($2.99 per month) to $34.99 per year ($3.99 per month). And, Evernote Premium, which offers full document search, PDF annotation, OCR, 10GB of storage and more, will cost $69.99 per year ($7.99 per month) up from the previous cost of $49.99 per year ($5.99 per month).
Evernote rationalizes these price increases by saying that it is a small company focused solely on this notes product, and it is committed to never including ads or selling user data. Theoretically, all reasonable excuses, especially considering the app is estimated to have around 150 million users, only a small fraction of whom are paid users.
The price hike will apply to all users eventually. Evernote said the new prices are in effect for new users starting now, but existing users will have "time to adjust."