Danny Bowman, former Sprint president, now works at Samsung
8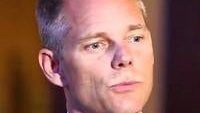 This February, Danny Bowman, the former President of Sprint's Integrated Solutions Group was given the pink slip. During his 17 years at the firm, his role was to manage customer-facing solution engineering, as well as two business units: machine-to-machine communication solutions and custom network solutions. Currently, the position is held by Matt Carter, who is further leading Sprint's wholesale solutions business.
As of July, Danny Bowman is the chief sales and operations officer at Samsung Telecommunications America. He will be responsible for the company's mobile device growth - Bowman must emphasize on future expansions and strategic partnerships of Samsung's US branch. Multiple communications between different product lines must be made by him, while managing and developing a team in Samsung's Dallas department.
Seems like Mr. Bowman will be seeing old buddies at Samsung. The former Sprint senior vice president of product and technology development Kevin Packingham has also switched lanes to Samsung, though he is now running the firm's mobile business as a CPO.
source:
FierceWireless