Cinemagram coming to Android
4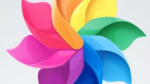 If you don't know, a cinemagraph is essentially an animated GIF, but has been given its own name because it is intended to be much higher quality and convey a subtlety that animated GIFs have never really had a talent for. GIFs are for slapstick comedy, cinemagraphs are for drama and emotion. Or so it seems.
Either way, cinemagraphs are pretty cool, and soon enough Android users will have an app to help make cinemagraphs. The app, called Cinemagram, has been on iOS for a while now, but apparently is making its way to Android. We can't say when it will happen, but Nikoo Asadi, the community manager for developer Factyle, has confirmed that there is an Android version in development.
The real question will be what handsets will be able to play back the cinemagraphs, because they tend to be quite large (~2MB) and even high end handsets can stutter at times with GIFs that size. Should be fun though because
cinemagraphs can be quite beautiful
.
Recommended Stories