Chinese phone makers starting to build sub-$50 3G Android phones
8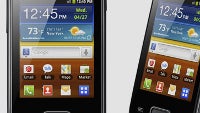 When it comes to prices, no mobile operating system can beat Android - starting from as low as $100 and going to as high as you can imagine, the platform is present in every price segment and in the last year or so it's been actively pushing feature phones out of the market. No wonder - phones like the
Samsung Galaxy Y
and more recently the
Galaxy Pocket
have lowered the entry point for Androids to around $100, and if we speak about white box manufacturers the price has gone much lower than that.
Now, however, it's getting even cheaper, in the ultra low-end territory as Chinese phone makers are
starting to make 3G-enabled cheap devices with prices below $50
or around 300 Chinese yuan, according to a report by DigiTimes.
This won't get you a dual-core processor just yet nor a high-res screen, but you'd still have a smartphone with 3G connectivity, Wi-Fi and GPS. Now, chances are initially those devices will be China-only - the world's biggest countries definitely needs affordable handsets more than others, but in the long term this will without a doubt push the price further down for others as well.
Those devices are still likely to feature QVGA displays and sub-par cameras, but if we go below $50 for Android smartphones in the coming year, we are starting to wonder what will come in a couple more years. A fascinating future, don't you think?
source:
DigiTimes
via
IntoMobile