Canadian government intercepts millions of BBMs, arrests more than 30 linked to organized crime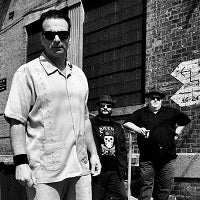 In the French Canadian province of Quebec, the Royal Canadian Mounted Police, arrested several people in connection with Italian based mob activities. The charges range from conspiracy, drug trafficking, and kidnapping.
That is good news for everyday Canadian citizens. The investigation, dubbed Project Clemenza, involved all the tools one might expect in a law enforcement operation. What is also interesting is the RCMP's acknowledgement and highlighting of the interception of "Pin to Pin messaging" between BlackBerry devices.
More than a million messages were intercepted to identify, and build a case against, the mobsters being investigated. BlackBerry, despite its sales troubles, is still considered the standard bearer when it comes to mobile security, particularly the BlackBerry Messenger and PIN-to-PIN messaging features.
Unlike business clients that route such messaging through their own enterprise servers, the rest of us, and presumably this gang that just got clipped by the police, use BlackBerry's gear. It is still secure compared to traditional email, but it looks like BlackBerry has access to, and has the ability to decode the encrypted communications.
No one has made any official comment on the matter, but it was almost certainly done in compliance with a court order. However, if you are a BlackBerry consumer and wondering how accessible your communications are, the company offers only this as assurance about its business customers enjoying an "unprecedented level of end-to-end security."
source:
The Globe and Mail