BlackBerry Porsche Design P'9983 hands-on
14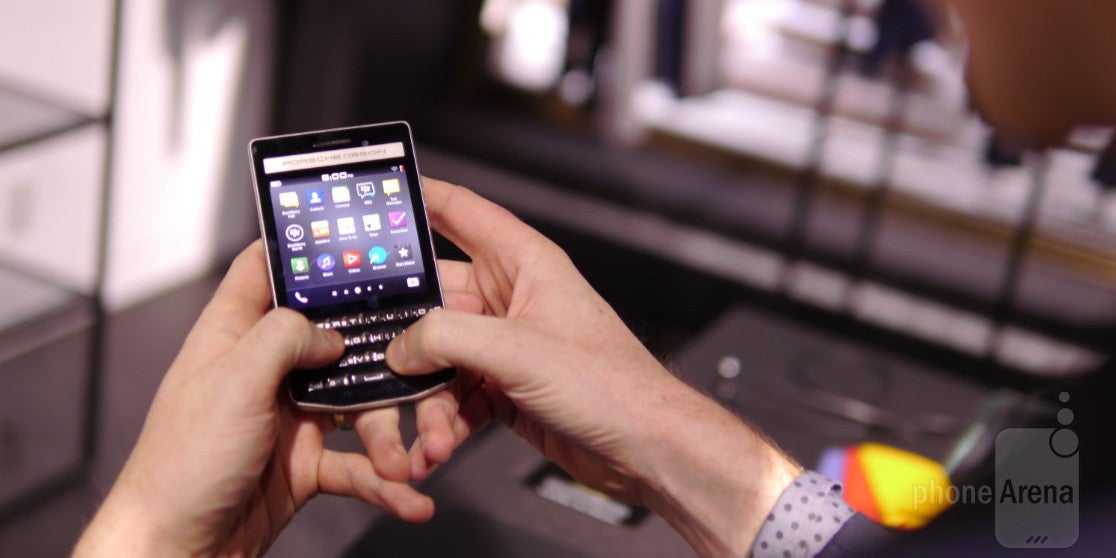 We can agree that the BlackBerry Passport is a very different design BlackBerry, one that has a useful/strange keyboard – though, the perception varies with who you talk to. That was largely our main complaint about the Passport itself, which steered a bit off course from what we were used to seeing from BlackBerry. Interestingly enough, there's another new keyboard trotting BlackBerry smartphone that looks mighty similar to the super spec'd Passport, but its compact size and properly arranged keyboard makes it a more fitting BlackBerry that we all know and love.
What we're talking about here is none other than the BlackBerry Porsche Design P'9883, which to the surprise of many, was actually the first smartphone to be powered by BlackBerry OS 10.3 – beating out the Passport to the punch. For us, its industrial design bears many striking characteristics to the Passport, but it doesn't have quite as the same sturdy feel as the Passport. However, we will point out that we prefer its size and weight a whole lot more – it's just compact and easy to hold with one hand. Donning a plastic finish, one that's glossy, it easily gets messy due to finger prints and smudges, but when it's clean, the carbon fiber-like pattern of its casing is profound.
Sporting a 3.1-inch 720 x 720 Super AMOLED display, it's not as detailed or sharp when compared to the Passport's screen, but regardless of that, it's a pleasant and effective thing that doesn't add any bulk to the phone's size. Of course, being typical AMOLED technology, it produces over-saturated colors and offers wide viewing angles. The best part about the phone, however, is the physical portrait-style keyboard – one that actually boasts a fourth row that accommodates the spacebar, as well as a dedicated shift key. Those two features alone make it a significant improvement over the Passport's layout in our opinion. Sure, it's cramped, but buttons are raised enough and are responsive to move quickly with typing.
Under the hood, it's powered by a dual-core 1.5GHz Qualcomm Snapdragon S4 Plus processor with 2GB of RAM. While it's widely regarded as a dated piece of silicone, it manages to get the job done with BlackBerry OS 10.3. All told, it's an intriguing venture for the company, especially being attached to the fashion styling of the Porsche Design name. Still, it'll cost you an arm and a leg to pick up, but if you're not afraid to dabble in something unique, especially for a BlackBerry, you'll just need to fork over $1950 to pick it up.