Best Buy Mobile employee keeps thousands in gift card promos to himself, gets arrested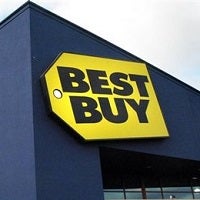 An employee of Best Buy in Crestwood, Missouri was arrested and charged with a class C felony after an investigation revealed that he withheld thousands of dollars' worth of gift card receipts from customers when they activated their mobile phones.
In addition to that, Ryan Holman, also stole over $20,000 from Best Buy over a two-year period in the form of performing fraudulent trade-ins in order to keep the money.
Theft from Best Buy aside, consumers who bought and activated phones at this location probably did not even know they were eligible for gift cards. According to some
insight
we received from someone that worked there, Holman would make a pitch to a customer for a device that was eligible for a gift card. The card would be a part of a printout of the receipt, but instead of giving that to the customer, Holman allegedly held on to that part of the receipt, the customer unaware they should have received a gift of any kind.
The investigation in ongoing, Best Buy did not state how many customers might have been affected, nor did it indicate if it would attempt to dole out money or new gift cards to those customers, but it did issue the following statement, "We are disappointed that a former employee would engage in this alleged criminal fraud. These kinds of actions go against everything we expect from our employees and everything we stand for as a company."
Thanks Sniggly, for the insight.
source:
KMOV