At the amazing 6.1 mm, the iPad Air 2 is the thinnest tablet on the planet
33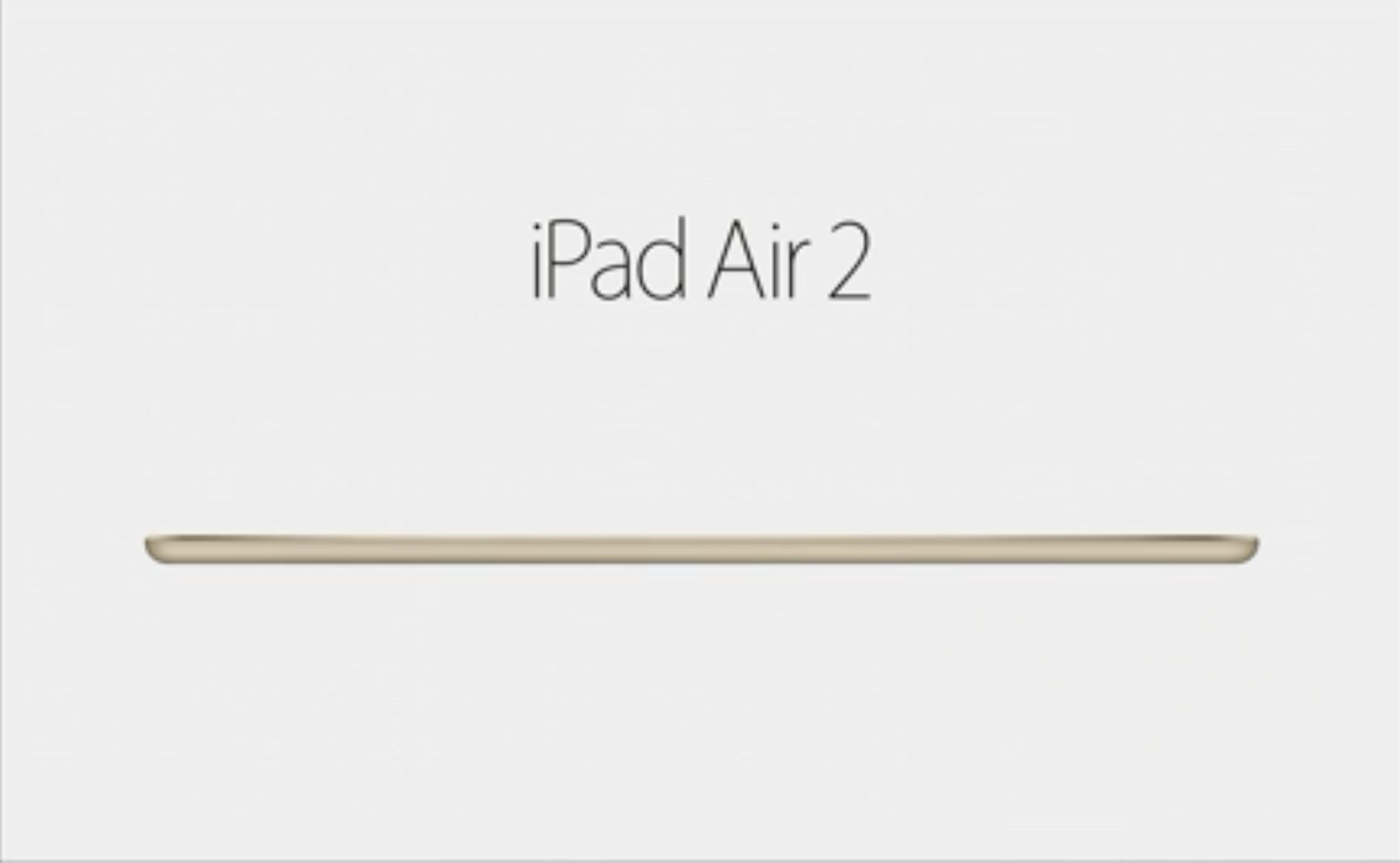 At right this very moment, Apple is taking its time going through the new features of the now official iPad Air 2. We're working hard on bringing all the details to you as soon as possible, but we wanted to take a moment to highlight what is likely going to end up as the new iPad's highlight feature: its thinness.
At 6.1 mm, the Apple iPad Air 2 is 18% thinner than its predecessor -- the iPad Air -- and also the skinniest tablet available
on the planet
. Yes, it's even thinner than the 6.4 mm Sony Xperia Z2 Tablet (though that one is waterproof, so there's that). In fact, in order to demonstrate just how thin the new iPad Air 2 is, a picture reference was provided -- even if you stack two iPad Air 2 on top of each other, they'll still be thinner than the original iPad (13 mm). If you've got the iPhone 6 or iPhone 6 Plus (6.9 and 7.1 mm, respectively) handy, then imagine an even thinner body. Pretty impressive in all.
To achieve an even thinner body, Apple says it laminated the different pieces that make up the display together, removing any non air-tight spots. That, of course, among other improvements.