Apple's lead chip designer leaves the company after 9 years
14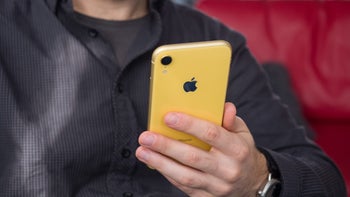 One of the main aspects in which Apple's iPhones traditionally outperform their Android competitors is processing power. While some of the performance can be attributed to iOS, most of it is thanks to Apple's in-house designed A-series chips. The latest one, the A12X that can be found in the new
iPad Pro
models, is one of the most powerful mobile chips ever made.
Leading the development of those chips ever since the A7 has been Gerard Williams III, Apple's senior director in platform architecture. We used "has been" since reports are coming from
CNET
that Mr. Williams is no longer working at Cupertino. According to the sources, he left Apple in February after spending the last 9 years there. His LinkedIn page still says he's an Apple employee, however.
Before beginning work at Apple, Gerard spent 12 years working for Arm, the company which to this day designs the processor cores that can be found on chips from Samsung, Qualcomm, HiSilicon, MediaTek and Apple. He was responsible not only for the development of the CPU part of the chip but for the overall design of Apple's SoC, which combines all the different processing units needed to run an iPhone. Considering that everything from the iPhone's cameras to its gaming performance is dependent on the chips that are a direct result of Gerard's work, it's safe to say his role at Apple is very important.
It's not clear yet why Williams left Apple and if he's going to join the ranks of some of the aforementioned chip makers. However, it's likely that he was poached by one of Apple's competitors. If that was the case, we might see a significant quality bump in CPUs from whichever company got him but not before 2020 at the very least.
At Apple, his work has probably spread not only to the upcoming A13 chip, which should power the 2019 iPhones but likely next year's A14 SoC as well. This means Apple has some time to find a suitable replacement but people with Williams' experience are few and far between.
It will be interesting to follow the aftermath of this departure as it might have significant consequences on the mobile market in the long term. It's unusual for Apple to lose such a high-ranking employee, which means there might be personal reasons behind the decision. They could be either family related or disagreements between Williams and the rest of Apple's executives.