Apple's Siri does not like Google Glass
27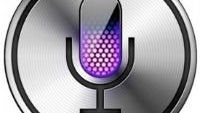 Siri has always been pretty sassy, and has had a solid amount of snark when it came to the competition. That said, Siri seems to have a few things to say on the subject of Google Glas, and as you might expect, Siri is not a fan of Google's new beta device. Google's Eric Schmidt has claimed that Google and Apple have an "
adult
" relationship, but that doesn't mean the two can't take jabs at each other.
It has been found recently that if you say "Okay Glass" to Siri, it will have some less than glowing things to say on the topic. Apparently, there are four different responses that will cycle through when you use the Google Glass keyphrase. The responses range from the direct insult, "I think that Glass is half empty" to flippant, "Glass? I think you've got the wrong assistant" to amusing, "Stop trying to strap me to your forehead, it won't work" and even the slightly insecure, "I'm not Glass. And I'm just fine with that."
Some of the responses do exist right now in iOS 6, but there are extras in the iOS 7 beta, so it could easily be that this is just the tip of the iceberg on Glass insults from Siri.