Apple most valuable brand with Google second; Microsoft and Samsung both in the top ten
66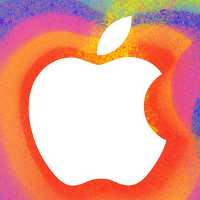 Interbrand's annual list of the world's 100 most valuable companies was headed this year by Apple. Up 21% from last year's figure, the Apple name is valued at $118.8 billion. Could the two Steves (Jobs and Wozniak) ever dream that the company they started in a garage would ever be valued so highly? Right behind Apple is Google, with a valuation of $107.4 billion. That is up 15% from last year, when Google also finished behind its rival.
Other big names in the wireless industry that placed in the survey include fifth place Microsoft, up 3% to $61.2 billion. In seventh place is Samsung. The Korean manufacturer saw the value of its name rise 15% from last year, to $45.5 billion. At number 15, Amazon is the "Top Riser" with a 25% hike in value to $29.5 billion.
When determining brand value, Interbrand says it looks at factors such as the financial performance of the brand and service, how powerful the brand is in persuading consumers to buy, and how strong the brand is in allowing the company to charge a premium price for its goods. By the way, 2014 is the first time that there are two brands worth more than $100 billion on the list, in the same year.
Returning back to the list, Sony ranked 52, although its name lost 3% of its worth over a year, to $8.1 billion. Huawei is a new addition to the list, ranked number 94 at $4.3 billion. And the last company in the wireless industry to make the list is Nokia. The latter lost a whopping 44%
as its Devices and Services unit was sold to Microsoft
. What's left is a company that owns HERE maps,and a portfolio of patents. Now at number 98, Nokia has a valuation of $4.1 billion.

Apple is the world's most valuable brand, once again
source:
Interbrand
via
AndroidCentral