Apple gets a patent to improve battery life by tracking everything
36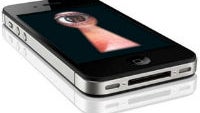 At this year's WWDC, Apple made it clear that
battery life
was the number one priority for its new software updates this year. It spent quite a while detailing the ways both MacOS and iOS are going to reorganize how actions are performed in order to improve your battery life. Now, Apple has been granted a patent to improve battery life by tracking everything you do.
The new patent, named simply "Power Management for Electronic Devices", proposes methods where Apple would essentially learn your daily habits. It would take your daily location data and learn when you commute, or when you are usually on the road or away from home. By aggregating that data, Apple would be able to estimate how long it would be until you are able to recharge your device, and take necessary measures to ensure your battery lasts until you can charge it again.
Of course, this is a very reductive explanation of the patent, which is far more specific about how it tracks you, how it stores data, how it will change settings to improve battery life, and how all of these settings are altered based on when the device is plugged in or unplugged. Overall, it sounds like a good way to help improve battery life, but as with most patents granted by the USPTO, it seems more like a
logical conclusion
than a true creation. But, by now we can't be too surprised when the USPTO does something like this.
Recommended Stories