Apple claims there's a lot of "hidden" AI already in iOS
28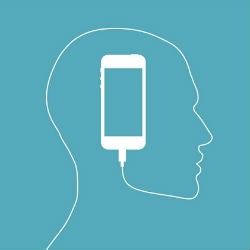 Not too long ago, we suggested that Apple has a
limit to how far its artificial intelligence program could go
because of the company's adherence to maintaining user privacy. Now, we're not claiming Apple saw that and wants to try to change the narrative, but Apple execs spoke extensively to Backchannel about how much AI already exists in iOS although you might not realize it.
The Apple execs did temper their language, claiming that AI isn't the "final frontier" that other companies are making it out to be, but pointed out a number of AI and machine learning initiatives at Apple. For example, Siri was moved to a neural network for voice recognition back in 2014. The article also points out some subtle ways iOS will use machine learning, like suggesting the name of a caller not in your contacts based on another message; showing you a predicted group of apps you might want to use next; receiving a reminder of an appointment in a message that isn't in your calendar; showing the hotel where you have reservations when you tap the search bar in Maps; and even the palm-rejection feature when using the Apple Pencil was trained using machine learning.
However, the execs did confirm that Apple doesn't have a dedicated AI or machine learning team within the company. So, it's kind of hard to sort out exactly what Apple expects us to take from this. We haven't been alone in saying that Apple is either behind in terms of AI or will ultimately not be able to keep up, but no one has claimed that Apple has no AI work happening. Apple will certainly be able to find ways to use intelligence and machine learning to offer predictive features like those listed above, but the question remains as to how far those features can go if the processing can only happen on a user device because Apple's privacy limits what data is shared to Apple servers.