Apple claims the capacity of the batteries on the iPhone 5s, iPhone 5c went up. But by how much?
57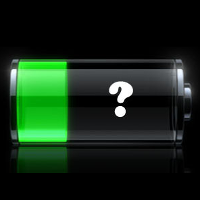 With all the hoopla around Apple andits newly outed iPhone 5s and iPhone 5c, the eagle-eyed among you mayhave noticed one particular omission from the specs list that weprovided – the battery size. This is because Apple traditionallydoesn't disclose the exact capacity of the Li-ion battery units thatpower the iDevices, for whatever reason. What Apple instead does, is it simply announces that the battery life of their new devices has beenimproved, compared to their respective predecessor, without getting into details.
Fortunately, there's a way around,and the folks behind AnandTech have extrapolated the battery capacity of boththe iPhone 5s and iPhone 5c from their respective FCC listings, usinga simple formula. So we now have a pretty accurate info on the exactsize of the batteries: a 1570mAh battery for the iPhone 5s and 1508mAh for the iPhone 5c. Compared with the iPhone 5's 1440mAh unit,that gives us an increase of 9% in the case of the iPhone 5s, and amore frugal 4.7%, as far as the iPhone 5c is concerned.
To put the above in perspective, thebattery on the Samsung Galaxy S4 went up 24% (2100mAh → 2600mAh),compared with the S3, while Sony Z1's went up an even more impressive29% (2330mAh → 3000mAh). Having said that, do keep in mind thatbattery size isn't directly proportional to longevity – while thebatteries on the new iPhones appear tiny next to the above, the latter is far less power-hungry, both because of the software and hardware.
source: FCC via AnandTech