Anker Soundcore Vortex hands-on: great bang for the buck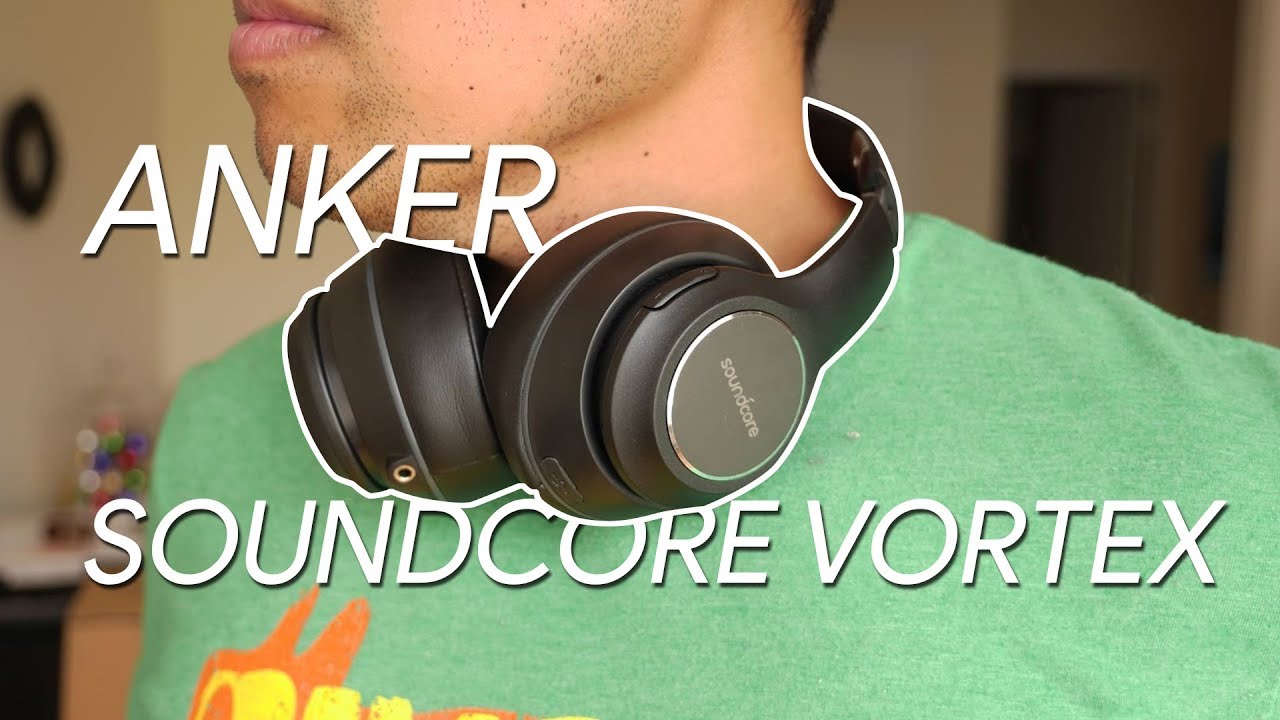 Anker, the popular mobile accessories maker, has been steadily branching out to different product segments besides its line of battery-charging packs and cables. The next endeavor for them is apparently the Bluetooth headphones market, where the new "Soundcore" line intends on making some noise. If you're after an over-the-ear solution, then you may be wowed by the Anker Soundcore Vortex, which stands at a ridiculously aggressive price point of $70!
Anker delivers a decent job with the design of the Soundcore Vortex, as it looks substantial when it's worn over our head. If you're after something that doesn't mind seeking attention, this will undoubtedly get the job done, as the set doesn't shy away from hiding its girth. There's ample cushioning around both the headband and the earcups – making the Vortex super comfortable to wear without it feeling too constrictive. Even better, it features a collapsible design that allows it to be stowed away in smaller nooks in our bag than most other headphones. Although, it can be tricky trying to feel out some of its built-in physical controls.
Now, in terms of features, the Anker Soundcore Vortex is light in this department, which is sort of expected when you factor in its price point. No, you won't find amenities like noise cancellation or ambient noise amplification, but rather, it's straightforward and cutthroat in what it does. Quite simply, it's meant to provide users with a pleasant listening experience!
Speaking of that, we're pleasantly impressed by its audio performance. For starters, the Soundcore Vortex packs quite a wallop with its crisp tones and deep bass. However, it's not totally overpowering with the lows, as both the mids and highs are still well represented. Delivering a rich overall performance, the Anker Soundcore Vortex is undoubtedly a surprise to us. Being a new contender and all in the Bluetooth headphones space, we weren't expecting too much out of it, but thank goodness it proved us wrong.
Best of all has to be the Anker Soundcore Vortex's cost, which at a mere $70 through Amazon right now is a steal! Indeed, it's lacking any additional features beyond music listening, but it at least manages to do that right – while also being complemented with a solid construction in the process. Let the aggressive price point really soak in, just because it's not too often you'll find a great over-the-ear pair at around this price range.
Recommended Stories