All Sprint 4G phones are just a penny at Amazon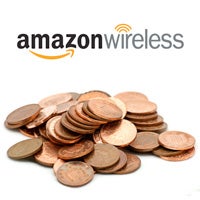 If you're looking to activate a new line with Sprint, be sure to check out the sale running over at Amazon Wireless. Now through April 30th, all Sprint 4G phones are just a penny for new customers.
Some of the handsets available are the Samsung Galaxy S II Epic Touch 4G in black or white, HTC EVO Design 4G, HTC EVO 3D 4G in black or plum, Samsung Epic 4G, and the Samsung Nexus S 4G.
Unfortunately the LG Viper and the Galaxy Nexus aren't part of this deal, but it is a sweet price on quite a few great 4G Android devices. Be sure to head on over to Amazon Wireless for more details.
source:
Amazon Wireless