Accused murderer asks Siri to hide his roommate
61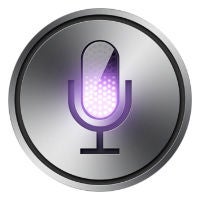 There is no shortage of stories featuring the world's dumbest criminals, but it is rare that we get to cover one of those around here. Criminals who use permanent markers to draw "masks" on their faces don't really fall into the mobile world. However, when someone asks Siri where he can hide a body, that's a different story.
The story came out yesterday as new evidence in the case of Pedro Bravo, a University of Florida student accused of killing his roommate, Christian Aguilar, back in 2012. According to prosecutors, Bravo fired up Siri and told his iPhone, "I need to hide my roommate." The records also show that Bravo used the flashlight on his iPhone nine times for a total of 48 minutes on the night of the murder; and, the location data from the phone doesn't match where Bravo claimed to be that night. That's quite a bit of evidence from Bravo's phone.
Siri had been known to give a joke answer to the question "Where's a good place to hide a body?" Siri used to answer that question by asking, "What kind of place are you looking for? Swamps. Reservoirs. Metal foundries. Dumps." However, Apple obviously realized that it could be in some legal trouble if a situation like this ever arose, and now Siri simply answers by saying, "What, again?"