AT&T responds to Sprint's lawsuit
58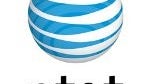 It didn't take long at all for AT&T to fire back as the nation's second largest mobile carrier issued a statement in response to the lawsuit filed by Sprint opposing their merger with T-Mobile USA.
Sprint filed their lawsuit
just a short time after the Department of Justice filed one of their own. They have been openly against the merger since day 1. In response to the lawsuit, this is what AT&T had to say:
"This simply demonstrates what we've said all along – Sprint is more interested in protecting itself than it is in promoting competition that benefits consumers. We of course will vigorously contest this matter in court as AT&T's merger with T-Mobile USA will: help solve our nation's spectrum exhaust situation and improve wireless service for millions; allow AT&T to expand 4G LTE mobile broadband to another 55 million Americans, or 97% of the population; and result in billions of additional investment and tens of thousands of jobs, at a time when our nation needs them most."
The war of words between opposing carriers has certainly begun and will probably continue throughout the remainder of AT&T's attempt to acquire T-Mobile USA. What do all of you think about AT&T's response? We would love to hear what you think in the comments below.
source:
Phone Scoop