AT&T reports insane amount of iPhone sales
15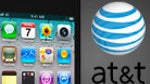 The nation's exclusive retailer for the Apple iPhone has set record numbers after reporting that 5.2 million iPhones were activated over the course of the summer.
Of these 5 million plus activations, 24% of them were for new customers which are sure to go a long way in their everlasting battle against Verizon for nationwide mobile supremacy. The tides could certainly shift if Verizon were to add the iPhone to their stable of smartphones, but for the time being that is merely a rumor.
Overall, AT&T added 2.6 million new subscribers. Simple math will tell us that the iPhone was responsible for half of that total. Like the title says, insane numbers being reported.
Take a look at the press release in the link, and you will see that AT&T had perhaps the greatest quarter in their history. Revenues are up, growth is up, and the overall amount of customers is up even in regards to mobile broadband. Not a bad quarter for a network that faces so much scrutiny. Tell us what you think in the comments below.
source:
Gizmodo